NEEDARIDE HORSE TRANSPORT
Horse Transport Throughout UK & Europe
Horse Transport UK
Need Horse Transport? need a quick quote now? first of all complete the form with your details. We will email your quote, or call us.  We can discuss your horse transport services and provide your quote. Either  your selling or buying a horse, moving, competing, racing, need breakdown recovery, or emergency call out to the vets, contact us now. NEEDARIDE Horse Transport covers the UK and Europe.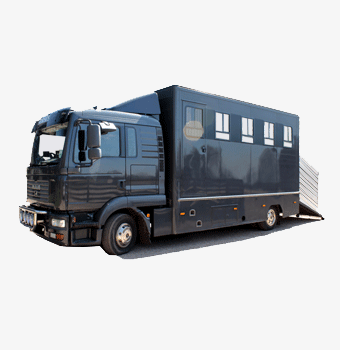 National Horse Transport
Do you need one horse or several transported?  locally, Nationally, or across to Europe,? NEEDARIDE Horse Transport are dedicated and honest. Will take the welfare of every horse seriously during their journey. Because we aim to make sure your horse arrives safely, stress free, and on time at a competitive price.
DEFRA Registered
First of All NEEDARIDE Horse Transport is regulated.  Registered and authorised by DEFRA The Department for Environment, Food and Rural affairs. The UK Government department who work for the good of horses.  We are also registered with VOSA, the Vehicle and Operator Services Agency. The UK's Licensing, testing and enforcement services. Who ensure compliance of operators and drivers.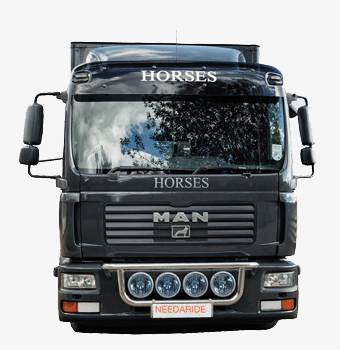 Over 30 Years Experience
We have over 30 years experience owning and handling horses during transport. Maybe your buying or selling a horse, relocating, competing, horse racing, need recovering, or emergency call out, contact us we won't let you down. NEEDARIDE Horse Transport covers everywhere in the UK.
Qualified Transporters
First of all our horse transport's handlers and drivers are qualified. They hold Advance Certificates of Competance. in addition they are knowledgable around horses, while patient during loading, as a result understand young horses. They are versed in the characteristics and traits of the different breeds, They also have the ability to assist mares with foals. Most of all they are discreet, honest and trustworthy.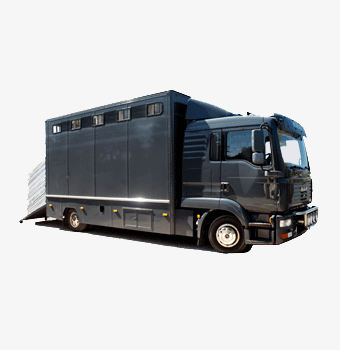 Why you Need Needaride
We work closely with horse welfare, vets, charities and rescue organisations. We also  assist with breakdowns, accidents and strays. We are the preferred provider of horse transport for veterinary clinics and equine hospitals right across the UK. Don't worry your horse is in NEEDARIDE Horse Transports safe hands.
All Horses, Ponies, Donkeys & Related Animals Must Travel With Their Passport.
Best Possible Handling & Care

Your superb care of our elderly mare on her trip to Cornwall.  Above and beyond the call of duty in ensuring Millie had the best possible handling and care. This is the second time we used you and would'nt hesitate to do so again.
Really Impressed!

Just to say thank you for picking up our new horse Duchess. We were really impressed by the standard of your service and the care and attention given to our horse. She has settled in really well and I am sure that her stress free transport was fundamental to this. I really appreciated your advice and wisdom and would not hesitate to recommend you.
Excellent Horse Transport Service

Thank you for an excellent horse transport service. I felt confident that my horse was in knowledgeable and caring hands when he had to be transported to the vets at short notice. I will definitely use this service again and I would highly recommend need a ride horse transport to anyone who needs to move their horse. Thanks again.